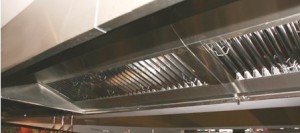 SOUTHEASTERN PROTECTION SERVICES, INC. has been in operation over 35 years with offices located in Atlanta, Georgia, Orlando, Florida and West Palm Beach, Florida.
We are a three generation family owned business, with Mr. Scott Russell running operations in Atlanta, Georgia and Mr. Patrick Russell running operations in Orlando, Florida.
We have a combined fifty five years of experience in the exhaust cleaning field.
We service the states of Georgia, Florida, Alabama, Tennessee and South Carolina for hood cleaning services.
We provide Automatic Fire Suppression Systems work, inspections and installation in the state of Florida.
Our clients range in size from one unit to over 1500 units covering 5 states.
We service fast food operations, hotels, super markets, military installations, nursing and assisted homes, child day care centers and schools.
We operate 21 two man crews out of our three locations.
All crews are insured and bonded for your total protection.
We carry 3 to 5 million dollars in general liability insurance, which covers the job performed after we leave, not just while we are on the job.
All crews are covered with Workmen's Compensation Insurance.
All vehicles have full coverage.
All crews are in company uniform and have picture id's.